At Marpole Physiotherapy Clinic, based on our holistic approach and integrated services, we offer several classes to achieve a range of results for individual clients. Either during the active physiotherapy phase, or after discharge.
Wellness and healing through movement, education and self-exploration in conjunction with physiotherapy.
Our experienced team of healthcare professionals including  Rina Carbol  can welcome individuals of all physical capabilities and combine their expertise to help everyone who enters the space leave feeling better.
What is Active Rehab?
If you've been injured in a motor vehicle accident and have an active claim with ICBC, you may be entitled to one-on-one exercise-based rehabilitation with a kinesiologist.
Our kinesiologists are experienced treating the full range of injuries caused by MVAs, and will support you through your recovery journey.
Am I ready for Active Rehab?
In most cases, yes. The earlier we reintroduce proper movement, the better your outcome will be.
Your kinesiologist will work within your tolerated pain level and range of motion to design a treatment plan that compliments your other treatments.
Common injuries we see are low back pain, whiplash, sciatica, neck pain and stiffness, arm and hand numbness, and concussions.
What will my first appointment look like?
Once you've been approved by ICBC to begin active rehab, your first appointment will be a 60-minute session, during which you will discuss the injuries sustained in your accident, your current complaints and limitations, and complete a comprehensive physical assessment.
Together with your kinesiologist, you will develop an exercise-based treatment plan that suits your schedule and needs.
How will I progress?
After your initial assessment, your kinesiologist will request approval for additional treatment sessions from ICBC, and notify you as soon as you are approved.
Your kinesiologist will book your subsequent 60-minute one-on-one active rehab sessions in our private on-site gym.
REQUEST YOUR FIRST APPOINTMENT: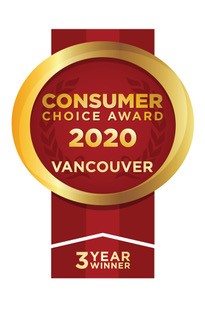 Vancouver's Favorite Physiotherapy Clinic
We are the clinic of choice in Vancouver.
Personal Training
Marploe Physiotherapy Clinic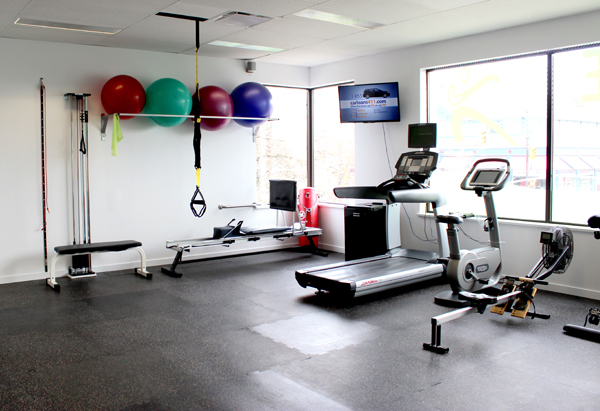 Is personal training right for me?
Whether you're looking to become healthier, lose weight, rehabilitate an old injury, improve your athletic performance, or need help with clinical challenges (such as Osteo-Arthritis, Diabetes, Metabolic Syndrome or have trouble with balance or falling) our Kinesiologists can help you achieve the results you want.
Our Kinesiologists are university-educated health and wellness practitioners who combine the principles of biomechanics with their knowledge of human anatomy to take your fitness to the next level.
Our Kinesiologists will work with you one-on-one to design a personalized exercise program that integrates into your life.
Our facility offers a non-competitive atmosphere.  You will feel safe and comfortable in our space under the guidance of our caring and knowledgeable staff.
Our personalized exercise programs will fit your schedule, fitness level, and interests.
All of our Kinesiologists are experienced in the full range of fitness levels, and will customize your program to meet you where you are.
Together with your Kinesiologist, you will develop a plan to reach your fitness and integrate into your lifestyle.
When and where do I start?
Book your one-on-one training sessions in our private on-site gym.  Booking your appointment today is the first step towards feeling better tomorrow.  You'll be glad you did!
Squat-Assisted Back Exercise
Exercise Programs & Classes
Marpole Physiotherapy Clinic